Online learning has become a necessity recently due to the pandemic. But the truth is that it has been with us for years now. We didn't have the right tools back then, and the process wasn't easy. But now, online teaching is easier than ever thanks to products such as document cameras provided by Joyusing.

Joyusing V1XS document camera enables educators to deliver realistic, real-time presentations that will hold everyone's attention in the room. Platforms such as Zoom, Skype,or Google Meet have gained relevance during the past few years. Because of the pandemic for playing its role in this situation, online teaching through streaming had already become popular with the appearance of networks such as Twitch.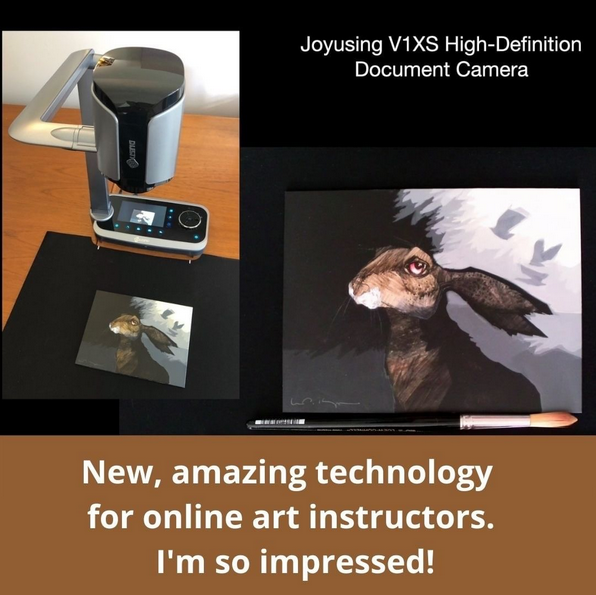 As Linda Kemp, a renowned Canadian artist, discussed, she needed to find a tool relevant to her Zoom meetings and sessions. It needed to be user-friendly, quick to set up, and give excellent video quality without costing a fortune. One friend of hers recommended using a document camera. And she found out about the Joyusing V1XS document camera. She had an article, and she discussed the detailed using V1XS make her online teaching easier. Please visit here.
As she states, you can use a document camera on your work table or desk for overhead shots, or you can swivel it to use it as a webcam. It also comes in handy if you're working on an easel and need a wide focal range.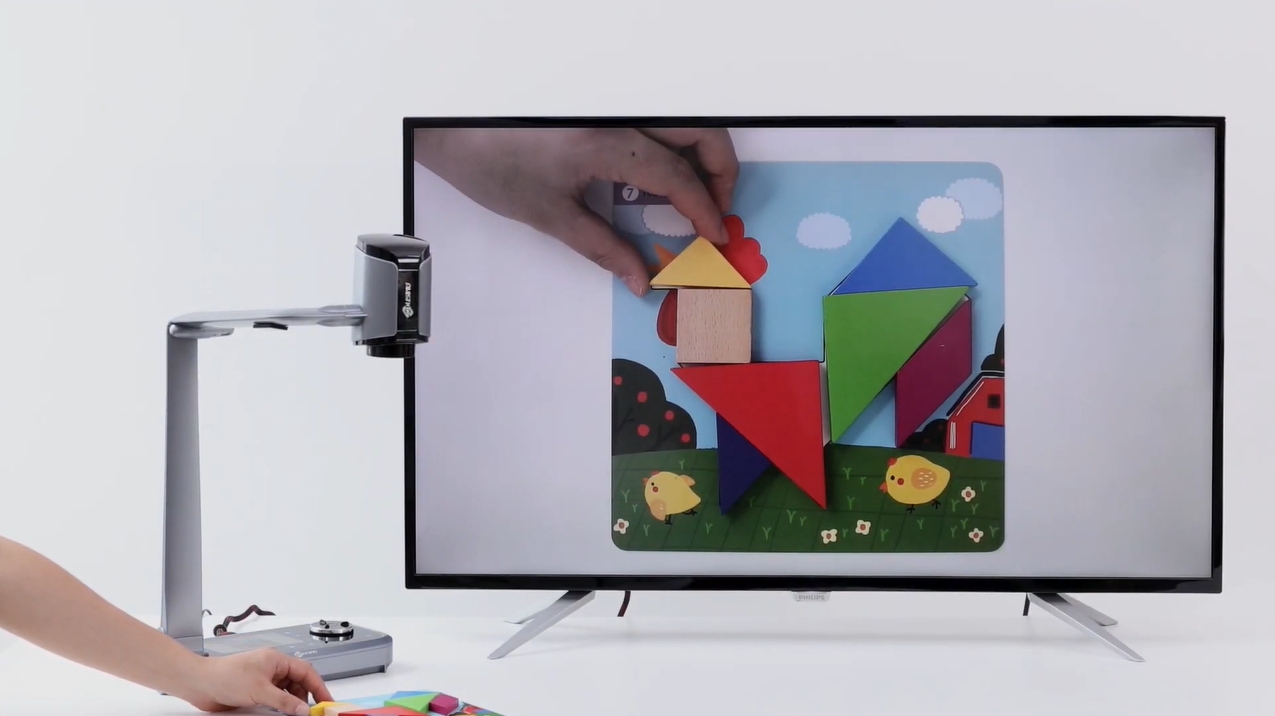 Remarkable Features
The V1XS comes with an 8.0MP sensor, a 12x optical zoom camera, a built-in 5" preview screen, and a multifunctional rotary knob. It is a 4-in-1 solution that includes a document camera, webcam, monitor, and recorder for all your communication and online teaching needs.
12x Optical Zoom

Full HD 1080P/60FPS

5" LCD Preview Screen

Shooting Area up to A3

PC/PC Free

Touch Keys

HDMI & USB & VGA Mode

Intuitive set-up

Easy connection to a projector

Portable Folding Design

Adjustment and Easy Storage
The 60FPS feature is worthy of emphasizing. This camera allows you to stream real-time, high-quality images to any monitor in a digital interactive classroom thanks to its ultra-smooth video performance of 60 frames per second at 1080p. It means you no longer have to worry about your images freezing or experiencing excessive lag. The transmission will be smooth and with exceptional detail capture. Students -or viewers in case of streaming- won't be able to take their eyes off the screen.
The same goes with the zoom in and zoom out. When it comes to art in online teaching, it's essential to show your viewers the small details from time to time. But you also want to show them the whole picture, don't you? The V1XS document camera features a knob step-less adjustment that allows you to smoothly zoom in or out, depending on the demands of the situation.
Using document cameras in lessons or streaming
These features don't only apply to art. Several other subjects and disciplines could make good use of this document camera. But the truth is that artists, students, or professors can highly leverage this device. The underlying reason is that document cameras can deliver information or notes through live and pre-recorded lectures, with visual communication playing a major role in the student's overall learning.
As a curious fact, some schools have moved away from on-campus exams and instead rely on document cameras for supervision!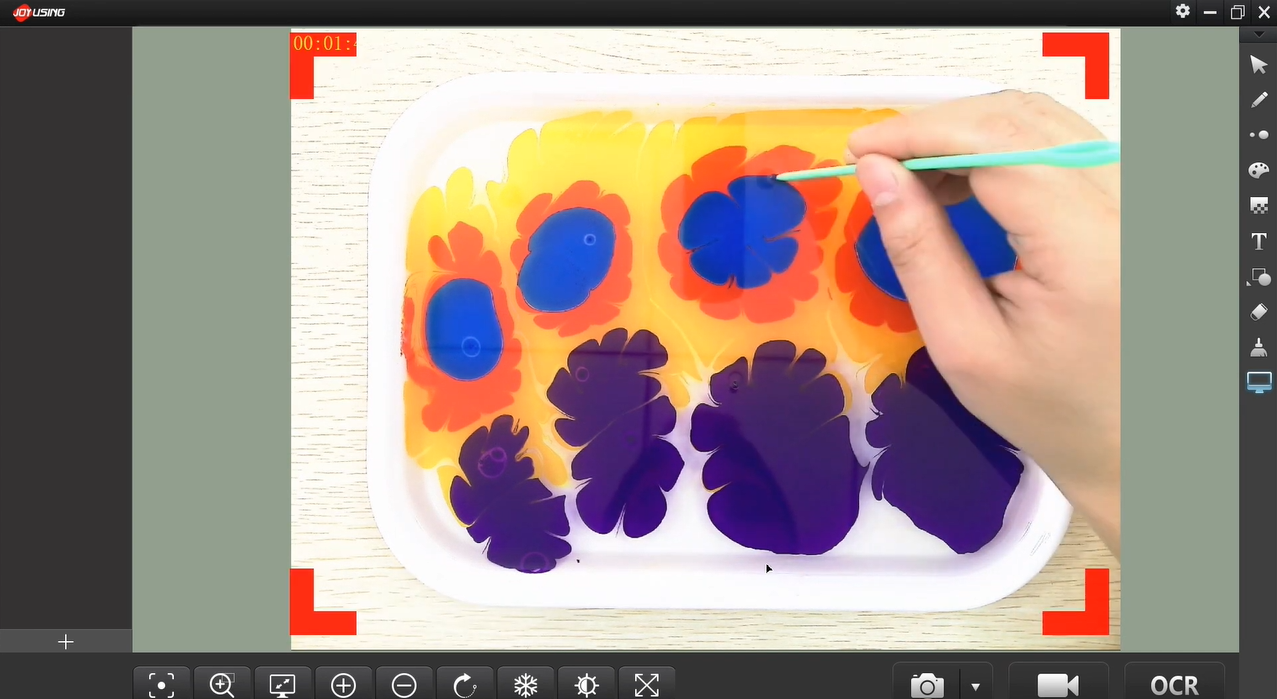 The Joyusing Visualizer
The Joyusing Visualizer is software that works with every Joyusing document camera. It works on Mac, Windows, and Chrome OS. It also has snapshot, recording, annotation, and picture-in-picture functions that help enhance the lessons. Wave goodbye to boring lectures - now you can actively get involved.
Easy, user-friendly set-up
Even for those who don't feel comfortable with technologies, the V1XS document camera makes it easier to set up and use. Document cameras are used in distance learning, courtrooms, and offices to capture a specific area of interest. They are versatile instruments applied to a wide range of circumstances. They are portable, simple to use, and work on any platform.
Furthermore, the meeting apps you use, such as Google Meets, Zoom, and Microsoft Teams, are already compatible with document cameras. What else could you ask for as a teacher, student, or streamer?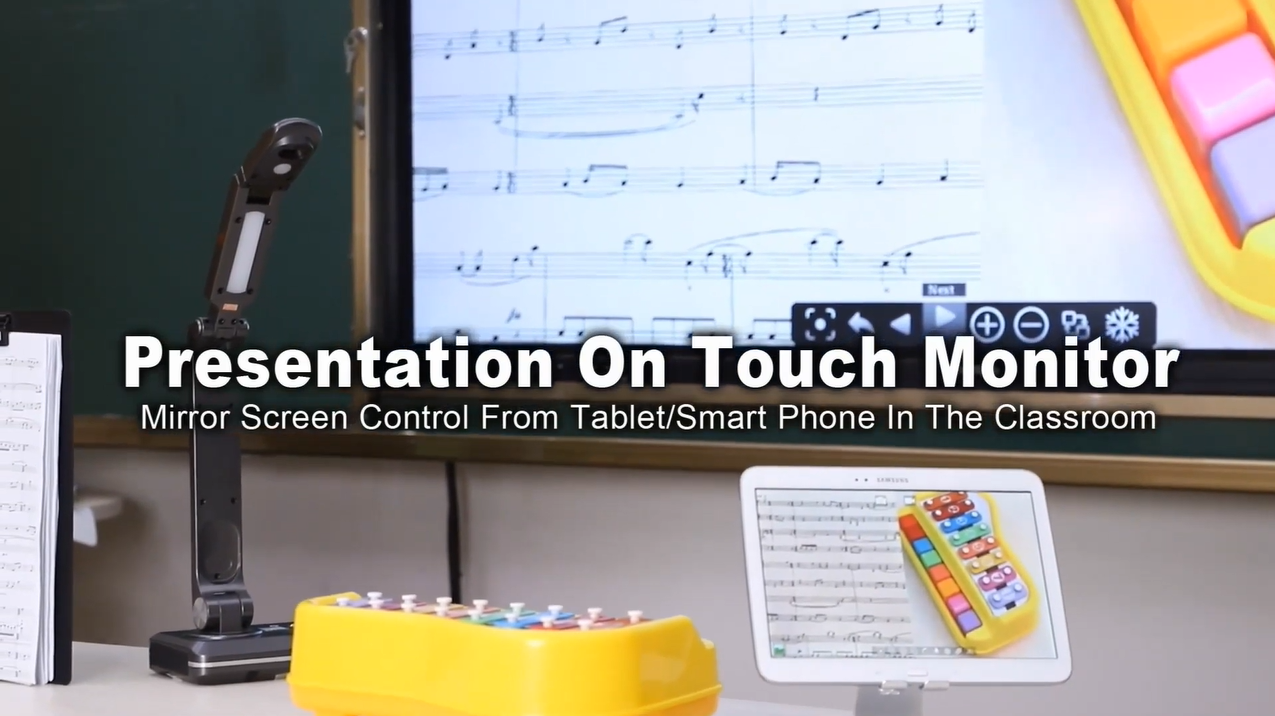 Conclusion
The V1XS document camera allows you to deliver realistic, real-time presentations. It is intuitive and practical to use. It provides high-quality images, zooms in and out, the possibility of using it without a computer, and much more. Furthermore, its folding design allows you to carry it around easily.