Behind every mask,There is a health.
Views: 9 Author: Site Editor Publish Time: 2020-03-20 Origin: Site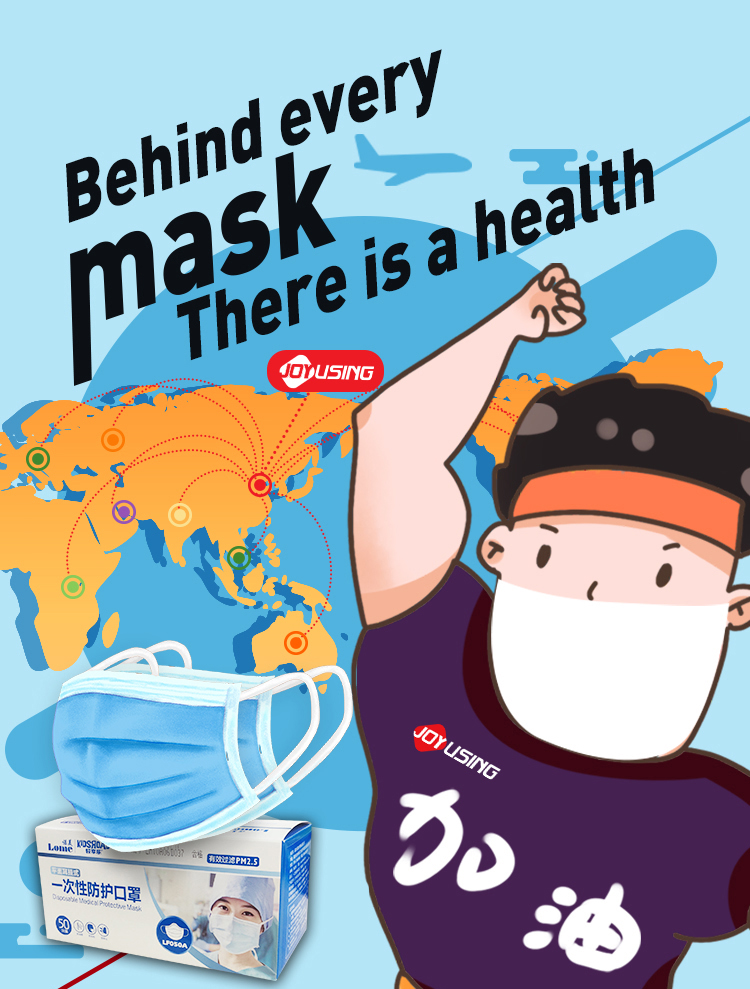 Joyusing Tech has been concerned about the spread of COVID-19 worldwide and keeping focus on health and safrty of employees and every cooperative partners. The time is now for the global community to come together in support of communities affected by COVID-19.
Joyusing Tech decides to provide free masks for our customer. For further details please contact us directly through email or website. We are willing to join hands with everyone in the world to go through the hard times and create a more prosperous future.