Upgrade JoyUsing Book Scanner With Extra 4 Lasers
Views: 164 Author: Site Editor Publish Time: 2019-03-01 Origin: Site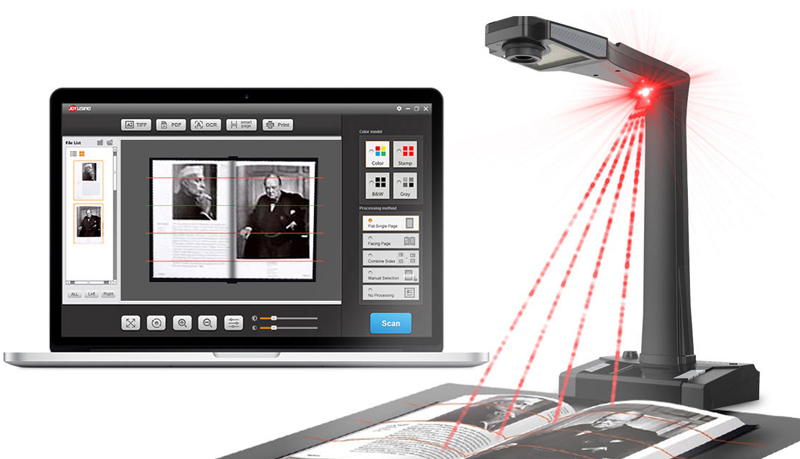 Joy-BookScan V160 Pro
An Upgrade Book Scanner Against V160
with extra 4 lasers built-in for more active flattening process
Upgrade for Better Performance
When scanning a book, the device will radiate 4 laser beams which are deployed to detect the curvature level of scanned book page.
ABBYY OCR Engine
It could instantly convert scanned characters into editable words, accuracy up to 99%.
JOYUSING Book Scanner Software
Collaborated with self-developed advanced image algorithms and image processing software, the scanner can realize the functions of automatic flattening, pressing hand removal, intelligent left and right paging, background color purification, etc.