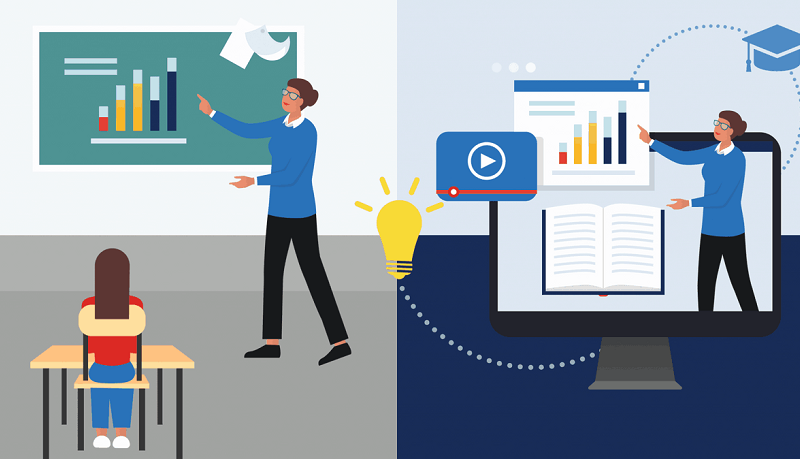 During the pandemic, it has been difficult to communicate with people physically. Have you ever considered using document cameras for speech therapy? If you are a therapist who deals with speech therapy then you should definitely use a document camera for your patients. It is quite beneficial for you as well as for your students or patients. Teletherapy is being utilised a lot these days. Getting a document camera will make things easier for you. You can check out joyusing camera for some great quality products. Let us dive into the basics of document cameras.
About Document camera
A document camera permits you to write and project on or manipulate things such as books, models, papers etc so that the thinking process of all your students gain wings and they are able to understand a concept more easily. It is just a modern-day advanced replacement for your traditional projectors and you are able to project your content digitally. It makes teaching easier as every person in the room is able to see the things you want to teach.
Benefits of using a Document camera for speech Therapy
There are numerous benefits to count from:
They help save the money spent on copies and replace the need for paper activities. This is good for the environment too as less paper means less cutting of trees.
Document cameras give your students an opportunity to view any text or object from anywhere and every corner of the room or clinic. This is very important for understanding and comprehending a concept.
Document cameras use digital technology. Students love such interactive things and take more interest in speech therapy.
They permit you to utilize similar manipulations as the ones you would've utilised while performing tabletop therapy. If you are imparting virtual therapy you can indulge your students in various activities such as playing a game, using flashcards or even rolling dice. The students will effortlessly be able to view everything while utilizing the document camera.
Screen sharing in Zoom
One truly extraordinary highlight of document cameras is the screen sharing in the midst of a zoom meeting. This is a great feature and is quite beneficial if you are imparting virtual speech therapy to your students. This is because you are able to zoom in or out on things depending on the type of activities you are conducting with your students.
For instance, you can transform your document camera by using it as a webcam, turning its face towards the whiteboard, standing in front of it and teaching the lessons with ease. Your computer screen will display what all is visible to your students and you can adjust accordingly. This comes in handy when you have to stand or move while you are teaching a concept to your students.
Screen sharing in zoom is also great when it comes to co-teaching a concept with a special education teacher or an occupational Therapist. The feature also makes things easy while using therapy activities and tools even when sitting on your desk or table.
For illustration, in case you need to classify things, play games or put puzzle pieces together with your virtual students, you'll be able to put these things under a document camera that's associated with the zoom screen. In this way, your students will be able to easily view the objects that you manipulate and discuss the objects labels.
In this way, virtual learning has a more hands-on feeling but still, it feels that you are doing this physically, everyone sitting in the same room.
Different Types of Document Cameras
There are many helpful teaching document cameras available and Joyusing cameras provide people in need of teaching solutions so that their works become easier. Let us discuss some of the document cameras that will come in handy while conducting speech therapy.
V1XS empowers teachers to supply real-time, practical presentations that draw the attention of everybody within the room. V1XS comes with an 8.0Mp sensor, built-in preview screen that is 5" and 12 × optical zoom camera, on top of that it comes with a multifunctional knob that rotates. It is a one and all solution to every communication need that you have while teaching online. It is a 4-in-1 solution that includes a document camera, monitor, webcam and recorder.
V500S comes with a digital built-in microphone. It's a budget USB that has an autofocus camera of 8 MP and it delivers amazing FHD images that are ta 30FPS for capturing real-time audio/video. This USB document camera is among the most affordable tools for teaching so that the needs of the teachers can be fulfilled such as shooting videos, presenting documents and 3D objects.
V500 is a document camera that has a megapixel of 8.0 and also comes with PC Frees functions. Just connect the document camera to a panel, projector or monitor via HDMI OR VGA. After connecting you can present your content through the big screen and you won't require a computer to do so.
V500W is a wireless camera that features 4 modes of connections namely WiFi, USB, VGA and HDMI. The document camera can be connected to a computer, Android devices and Mac via WiFi or USB. It can even be paired with a projector, interactive panel or monitor with the help of an HDMI or VGA, whichever is most suitable for you. That is an HDMI, VGA, WiFi or USB connectivity.
Conclusion
Document cameras are good for both in-person as well as online speech therapies. They make things easier for you and also for your students. Just look for a camera that has all the features that you are in need of. The more interactive you make your class, the more the students will pay attention and the more clearly will they understand the lessons. For a speech therapist purchasing a document camera will be the best investment. It is beneficial for you as well as your students too.

Enjoyed this article? You can also follow us JOYUSING on Medium.