Joyusing makes show on BETT 2019 LONDON
Views: 50 Author: Site Editor Publish Time: 2019-01-27 Origin: Site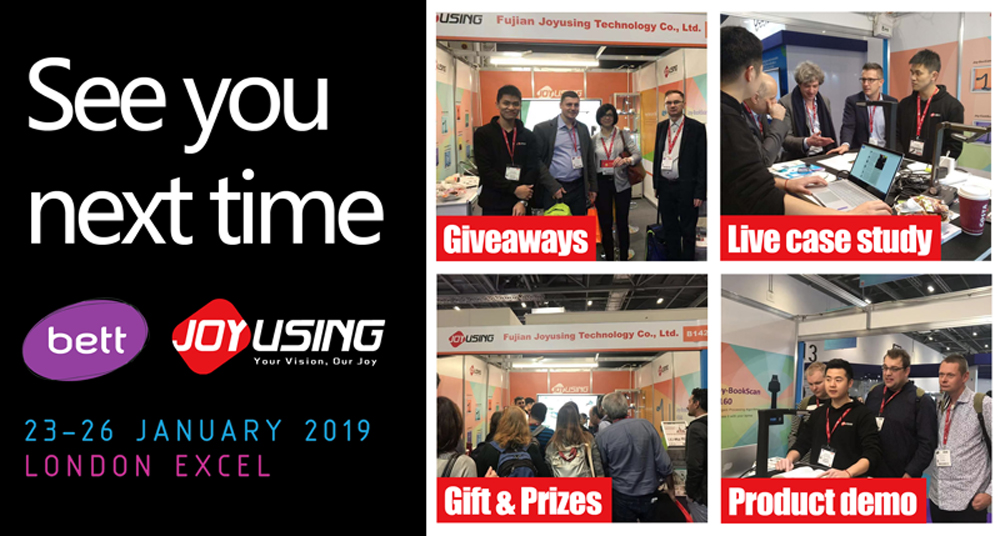 Joyusing makes a show on BETT 2019 LONDON, launching new edge-cutting high-tech products which are highly praised and welcomed by customers from various sectors. Joyusing would like to take this opportunity to extend gratitude to all the customers for their trust and support.
Joyusing is a company that connects the world with innovative products and solutions for visual communications in business and education environments.
we focus on how our customers connect and interact with the digital world. With the support of the R&D Group, Joyusing is continuously improving product designs to be used in classrooms, conference rooms, and for distance learning.
Many thanks to the exhibition, we did got many great ideas and more prospects for future development.

See you next time...