Global hot office equipment, JoyUsing Document Scanner
Views: 64 Author: Site Editor Publish Time: 2018-08-14 Origin: Site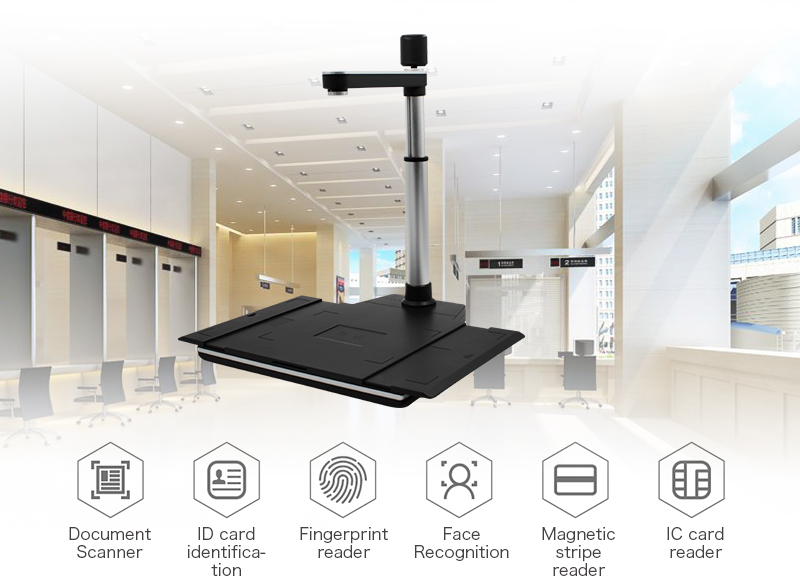 Global hot office equipment, JoyUsing Document Scanner
In recent years an equipment named document scanner is gradually changing our work and daily life. It could be seen everywhere. JoyUsing is a outstanding manufacturer of document scanner and plenty of powerful functions have been integrated with our products such as 1 second scanning, HD outcomes, OCR(optical characters recognition), PDF Word conversion, face recognition, fingerprint recognition, etc.
JoyUsing document scanner adopt industry-leading 5/8/16 mega pixels HD camera, what gives it many great abilities. It also called the king of integrated module expansion because rich external facilities like microphone, ID card reader, IC card reader, fingerprint identifier can be optionally added through the direct USB connection. And it also supports A3/A4/A5 size scanning, with high-quality outcomes.
Dual-camera document scanner is equipped with 1.3/3 mega pixels dual-camera, which supports face recognition and liveness detection in high rate of accuracy. Compared with other single-camera products, JoyUsing dual-camera document scanner has advantages in detection accuracy, processing speed and less database update&maintenance.
Nowadays the paperless office has been inevitable trend. Our products not only greatly reduce the cost of paper to achieve environmental friendly, but also improve the working efficiency. For more information please contact us or visit www.joyusing.com.